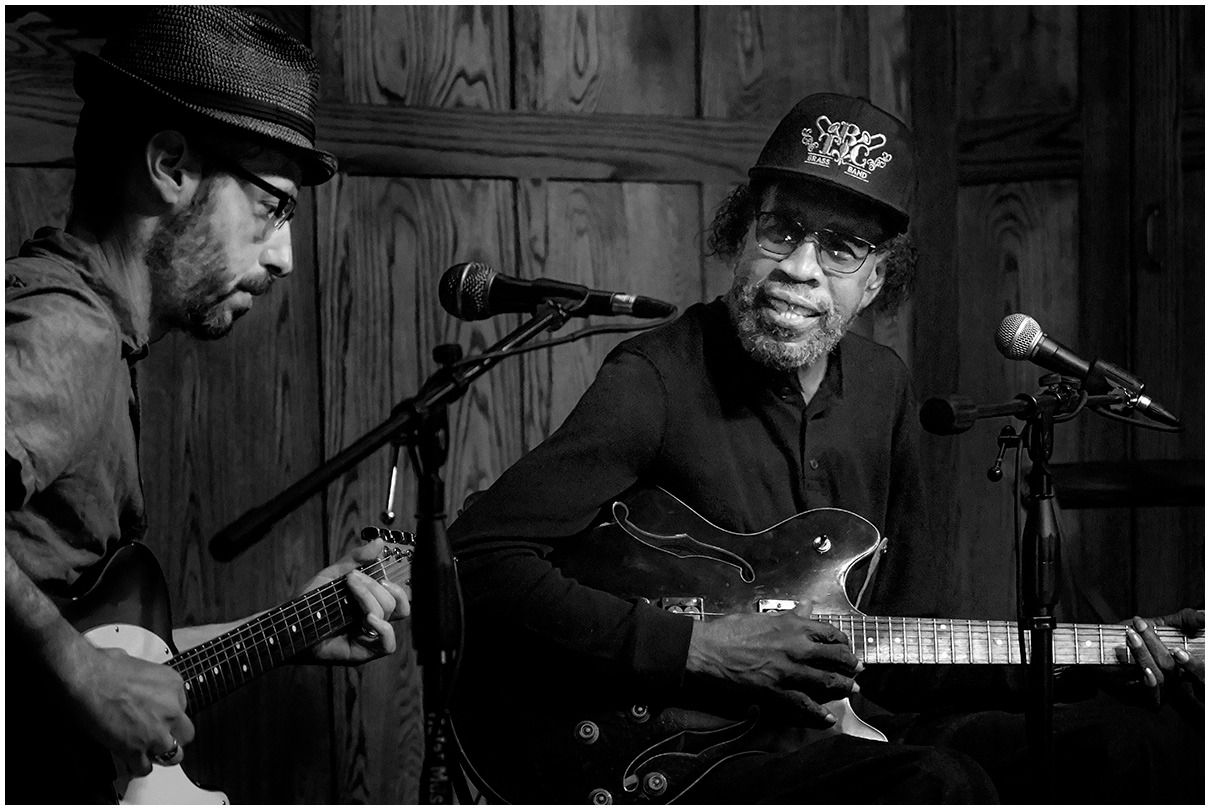 Photo with RL Boyce by Michael Kurgansky
As we move into fall, it is a time of transition. After a thrilling week of playing and recording with Grammy nominated Mississippi bluesman RL Boyce, I know I am looking ahead while taking stock of the last few months. Thank you to everyone who has supported the release of Winter Hill Blues. There are just a few copies left of the first CD pressing. If you want one of the last of this bunch (or if you want a hand dubbed cassette), they can be ordered from me directly here. 
For the next month or so, I am focusing intensively on teaching and writing, which includes sharing what I've learned playing with blues elders like Jimmy "Duck" Holmes and RL Boyce. I continue to do this mainly online, because I think this is a very valuable and effective way to work... and a community of like minded guitarists is emerging who share similar values. If you are interested in studying this music either one on one or in a group setting on Zoom, contact me by email at lessons@ryanleecrosby.com or sign up here. 

There have been some new press features and podcasts in the last month. See below.
Thank you all for your continued support. Wishing you and all beings well.

Blues in the Night podcast - listen here
Blues.GR - interview
American Blues Scene - interview
Lost in the Nordics - interview
Take Effect - Winter Hill Blues album review